Please welcome Constance Phillips who's here talking to us about her new release, Fairyproof.
Thank you, Kary, for inviting me to your blog today to talk about my new release (Coming September 4, 2012) Fairyproof.
I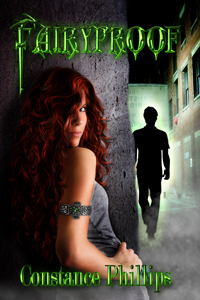 have some exciting stuff coming up to celebrate the release of my first novel – which has truly been a labor of love.
Every weekday between now and the release I'm introducing a new character from Fairyproof on my website (http://www.constancephillips.com). Missed some? The character bios are also being archived on my Fairyproof page (http://constancephillips.com/?page_id=1555).
The first edition of my author e-newsletter (The Constance Chronicles) will go out on the release date – September 4. In that email will be the details on how to enter a subscriber only giveaway to win a $25 gift card from Amazon or Barnes N Nobel (winner's choice) and some book swag. You can sign up for the newsletter (mailed quarterly) at http://eepurl.com/mtRKn.
Also, watch my Facebook page (http://www.facebook.com/ConstancePhillipsRomanceAuthor?ref=hl) for details about a release day virtual party.
About Fairyproof:
When Monique finds out her brother, Kieran, is planning her future with the one fairy she wants nothing to do with, she seeks refuge in the human world. Now Kieran fears she will be the next victim in a string of murdered fairies and is determined to bring her home.
Hiding should be a breeze. She can control any human with a flirtatious smile and an attraction spell. Until she meets Daniel Elliot, the only human who's immune to both.
A year ago, Daniel's fiancée disappeared with the engagement ring, an Elliot family heirloom. He's ready to move forward with his life, but his mother's obsession with retrieving the ring makes that impossible. Then Monique walks into his office to apply for a job.
Daniel and Monique can't deny their attraction, but will the reason he's Fairyproof be too much to overcome?
Author Bio:
Constance Phillips lives in Ohio with her husband, two ready-to-leave-the-nest children, and four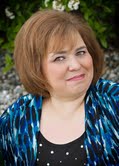 canine kids. Her perfect fantasy vacation would involve hunting Dracula across Europe with her daughter, who also digs that kind of stuff. When she's not writing about fairies, shifters, vamps, and guardian angels, she's working side-by-side with her husband in their hardwood flooring business.
Constance is actively involved in her local Romance Writers of America chapter (MVRWA) and the Southeast Michigan chapter of the United States Pony Club. When not writing or enjoying the outdoors, she loves reality television or can be found at a Rick Springfield concert (just look for the pink Converse high tops).
Constance blogs regularly at www.constancephillips.com. You can also follow her on Twitter or friend her on Facebook and Goodreads (http://www.goodreads.com/author/show/6470282.Constance_Phillips).
Add the book to your "to-be-read" shelf at Goodreads: http://www.goodreads.com/book/show/15830038-fairyproof
Book Trailer: