When I envision my characters as I'm writing them, I usually have a rough idea of their physical traits. At some point during the writing of the story I get on the internet and surf for that perfect picture of them. Sometimes it's someone well-known other times it's just a stock photo.
With a Taylor-Made Life, I knew exactly what each of the main characters looked like even before I started writing. They came to me fully formed. And while these actors make a good guide for Gavin and Taylor, the details like eye color, hair color, body type may be different. But in my mind this is generally how I see them.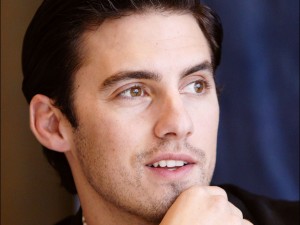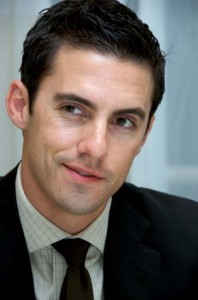 Gavin Taylor age 25 is best represented by Milo Ventimiglia. I love that Milo has a contrasting maturity and boyishness about him that captures Gavin so perfectly. He looks smart, sweet and sexy.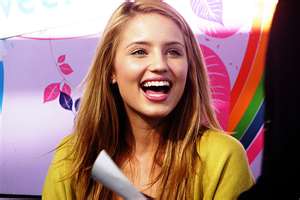 Taylor Marie Smith age 17 is best represented by Dianna Agron. She's a beautiful bundle of effervescent enthusiasm and bubbly optimism. Her smile lights up a room and that's exactly how I envision Taylor.
So tell me – If you've read A Taylor-Made Life, How do you see Gavin and Taylor?
And if you haven't read A Taylor-Made Life, you can go get it right now.
"A Taylor-Made Life is one of the best books I've read this year and it's not one I'll soon forget… Taylor and Gavin stole my heart and my breath, and I wasn't ready to let them go." – Nikki Barrett, Storm Goddess Book Reviews
 "6 Stars, 2 full boxes of Kleenex…Beautiful!" – a.c. Mason, bestselling author
"Kary Rader is a wonderful new voice in New Adult fiction. Taylor-Made is a must-read."– Jill Limber, author and editor, Boroughs Publishing Group
Live the life you're given; love the life you make. Get out your tissue box; A TAYLOR MADE LIFE by Kary Rader will make you laugh, cry, and contemplate your own life and mortality." –The Romance Reviews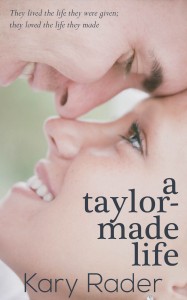 They lived the life they were given; they loved the life they made.
Cheerleader Taylor Smith doesn't want to die a virgin. Unfortunately, if the terminally-ill leukemia patient doesn't find a lover or a stem-cell match within months, her fear will become reality. When her cancer mentor is revealed to be a hottie entrepreneur from California, it seems fate might finally be on her side.
Tech-geek Gavin Taylor has everything he ever wanted, except someone to grieve for him when he's gone. With his melanoma cancer beyond the help of his riches, he agrees to participate in a cancer patient mentoring program where he's matched with a dying teen from Texas. Despite his immediate attraction, the Silicon Valley whiz intends only to provide friendship and happy memories to the beautiful, young woman who is determined to win his love.
When it's discovered that his frozen sperm and her harvested eggs could lead to a cure, Taylor's mother offers to be a surrogate. And Gavin must decide if he can risk the heart he has never given and a child he'll never know to a girl he just met.
Book Sale Links:
Amazon: http://www.amazon.com/dp/B00DU52U5K
Smashwords: https://www.smashwords.com/books/view/334257
Barnes and Noble: http://www.barnesandnoble.com/w/a-taylor-made-life-kary-rader/1116156956?ean=2940044642799