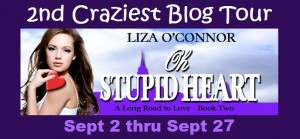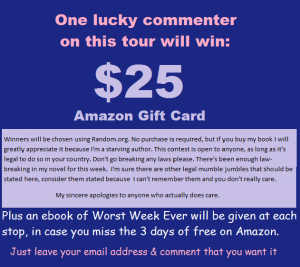 Welcome to the last day of Recaps for Worst Week Ever
Day 6 – Some people will kill for a Chocolate Bar
Friday starts early for Detective Joey Pascal, heading up the narcotic turtles case.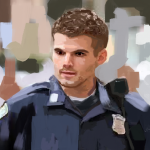 He wants in Trent's apartment to search for the doctored Russian chocolate.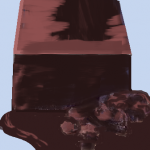 Only Trent's not there. (He's in the hospital snuggling with Carrie)
So he calls Sam, interrupts his frisky time with girlfriend Dawn.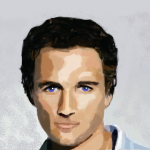 Sam goes to the Trent's penthouse to let Joey in.
Only Ivan is there searching for his chocolate, which he wants back.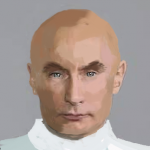 Ivan is one scary chef and for a while it looked like Sam will die…
But Joey pulls a clever one and only one person dies.
Day 7- Bad day to dress down
Carries wakes in a hospital bed with Trent insisting they have to get to work now, with no time for her to shower. Carrie ignores him and takes a shower any way. She also goes through his carry bag and uses his deodorant, toothpaste and toothbrush, floss and mouthwash. She considered using his cologne, but changed her mind. Dogs would probably follow behind her barking.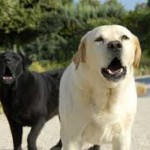 Dress in dirty sweat pants, oily hair, and feeling weak from the lack of food, Carrie accompanies Trent the office, where waiting on the street is one of Trent's own species.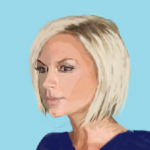 Worse yet, she's their new Human Resource manager.
Trent decides the office is inhabitable and they head off to his penthouse.
They walk so fast that Carrie would have had to jog to keep up. Instead she falls behind eventually sits on the step of a closed liquor store. People throw her money, which is kind of nice.
Then pimp boss arrives and tries to make her one of her girls.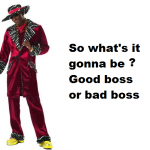 She escapes and runs to the lobby of Trent's penthouse, where the lobby guard tries to throw her out. She tells him she's Trent's executive assistant which he doesn't believe since he heard Trent and a lady talking about getting him an EA, thus he hands her over to a cop.
Fortunately it's a good cop and eventually she gets back to her home, grief stricken that somehow she'd gotten fired.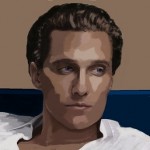 When Trent discovers she actually believed the stupid lobby guard, he has Sam drive him to NJ so he can assure he never fired her, he promoted her, and starting  next week (Book 2 Oh Stupid Heart) she will begin training on the west coast to become his change specialist…whatever that is.
There lots of more stuff I didn't tell you about, so if you haven't read the first book, but want to now, then your lucky day begins tomorrow: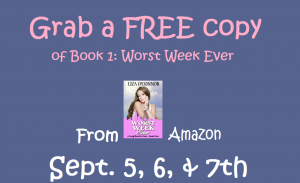 If you have read Worst Week Ever and know someone who might like it, make sure you let them know about this special for three days. Then it's back to normal price.
And now to the Main Event:
Oh Stupid Heart
Book Two of: A Long Road To Love
Humorous Contemporary Disaster Romance
By
Liza O'Connor
Blurb:
Carrie Hanson is in love with a different species: Trent, a pampered, uber-rich socialite who's also her boss. Everyone keeps telling her it's a train wreck looking to happen, but her heart wants what it wants. So despite the billion and one reasons not to, Carrie commits to this inter-species relationship. But while she's off being trained for her new job responsibilities, a beautiful ex fiancée is working hard to get Trent back and Carrie fired.
Excerpt:
Carrie glanced up at Trent. "Can I have one of your business cards?"
He handed one over, curious why Carrie wanted it. She flipped it over and wrote, These bills were given to Miss Claire as an act of charity. They are hers to spend.
She handed Trent the card. "Sign it, please."
He signed the card and Carrie presented it to the old woman.
Her eyes rounded as she read it. "You know my name."
"We've talked before."
"Right. You're the nice girl who pointed out how much cheaper it would be for me to buy a monthly card instead of paying the daily rate. I appreciated your advice. I've been able to buy better food and even had money saved up so, when I got sick, I could get well enough to keep working." She patted Carrie's arm. "I'm glad you got yourself a good man. You deserve it."
Carrie glanced up at him and smiled. "He is a good man."
She whispered in the old woman's ear. Whatever she said cause the woman's forehead to furrow.
She thrust the bills into Carrie's hand. "I appreciate the thought, but I can't take your money. But thank you both. You're good people, and the world could use more like you."
To his shock, Carrie didn't argue. She only hugged the woman. "You are good people, too."
Half the crowded train watched the fiasco. Great! Not only had the old woman rejected his act of charity, but a mob of commuters had witnessed his failed attempt at being a "good person." His grandmother had to be thrashing in her grave.
BUY LINKS:
Book Two
Oh Stupid Heart
Coming Mid-September
Book One
Worst Week Ever
Liza O'Connor
Author Bio:
Liza lives in Denville, NJ with her dog Jess. They hike in fabulous woods every day, rain or shine, sleet or snow. Having an adventurous nature, she learned to fly small cessnas in NJ, hang-glide in New Zealand, kayak in Pennsylvania, ski in New York, scuba dive with great white sharks in Australia, dig up dinosaur bones in Montana, sky dive in Indiana, and raft a class four river in Tasmania. She's an avid gardener, amateur photographer, and dabbler in watercolors and graphic arts. Yet through her entire life, her first love has and always will be writing novels. She loves to create interesting characters, set them loose, and scribe what happens.
FOR MORE INFORMATION ABOUT
LIZA O'CONNOR &
SAVING CASEY:
Liza's Blog and Website   Facebook   Twitter
Other Books by Liza O'Connor
Coming Soon:
Oh Stupid Heart
Coming To Reason
Ghost Lover
For a chance to win the $25 Amazon Gift Card enter the Rafflecopter.
Follow the tour: http://www.lizaoconnor.com/p/oh-stupid-heart.html