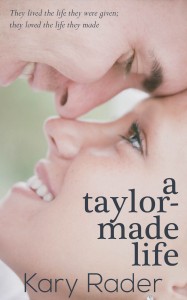 Have you ever done something and said, "Wow, that was good, but I can't take any credit for it." because in your heart you knew you were only an instrument?
Well, that's how I feel about this book. It's a story that has taken more from me and demanded more of me than any other I've ever written or, I suspect, ever will write. But I can take no credit.
Six years ago while I was pregnant with my youngest child, my husband was diagnosed with stage IV melanoma cancer. I watched while he suffered and endured harsh chemical treatments and brutal surgeries. During the brightest hours my faith soared, but during the dark times it felt like a tiny pin prick of light, illuminating nothing but my fear.
Thank God, my sweet husband recovered and has been cancer free for 5 years. No one but me and my God knows what happened inside me during that time.
Almost two years ago, a dear friend's 2-year-old daughter was diagnosed with cancer and all those feelings of helplessness came flooding back. I prayed, "What can I do?" and the scripture Acts 3:6 came to me, Silver and Gold have a none but such as I have give I thee. I write stories. It's what I had. And that's what I gave to honor God and support my friend on the hard road of life.
My personal experience with cancer gave me an insight that I'm glad to have, not that I would wish for it, but I'm thankful for the understanding.
So I wrote A Taylor-Made Life with that in my heart and mind. I pray God uses it as He intends and from it, people will be touched.
Blurb:
They lived the life they were given; they loved the life they made.
Cheerleader Taylor Smith doesn't want to die a virgin. Unfortunately, if the terminally-ill leukemia patient doesn't find a lover or a stem-cell match within months, her fear will become reality. But when her cancer mentor is revealed to be a hottie entrepreneur from California, it seems fate might finally be on her side.
Tech-geek Gavin Taylor has everything he ever wanted, except someone to grieve for him when he's gone. With his melanoma cancer beyond the help of his riches, he agrees to participate in a cancer patient mentoring program where he's matched with a dying teen from Texas. Despite his immediate attraction, the Silicon Valley whiz intends only to provide friendship and happy memories to the beautiful, young woman who is determined to win his love.
When it's discovered that his frozen sperm and her harvested eggs could lead to a cure, Taylor's mother offers to be a surrogate. And Gavin must decide if he can risk the heart he has never given and a child he'll never know to a girl he just met.
I am giving away a e-copy of A Taylor-Made Life, a charm bracelet, and a signed copy of my recent release, Queen of Jastain. Leave a comment and do the Rafflecopter thingy for a chance to win.