Lazarus Syndrome: Or, Here Comes the Zombie Apocalypse! Run!!!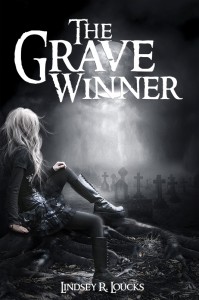 Dead people are always coming back to life. Whether it's TV, movies, books, or real life, those silly dead people just don't want to stay put. Wait, did I just type "real life"? Yes, yes I did. Dun, dun, dun!
Dead people have been coming back for years. I promise I'm not kidding. One scientific name for it is Lazarus Syndrome, which Wikipedia describes as "the spontaneous return of circulation after failed attempts at resuscitation. Its occurrence has been noted in medical literature at least 25 times since 1982. Also called Lazarus phenomenon, it takes its name from Lazarus who, according to the New Testament, was raised from the dead by Jesus."
News stories about this phenomenon are here, here, and here. Creepy.
Sarah, the popular prom queen in my book, The Grave Winner, has come back from the dead. The town blames it on Lazarus Syndrome, but some people just aren't buying that explanation. Sarah looks too scary to have been miracle-ized. Perhaps it's something much darker than anyone could have imagined.
But if Lazarus Syndrome really does exist, it doesn't make the zombie apocalypse seem all that farfetched. Dead people are already coming back, after all. It wouldn't take much more for them to come back in hordes and take over the world.
If that happens, you could run. Or you could be badass like my main character, Leigh, and face the coming dark. Her sole plan is to live, but your plan could be much more detailed than that. Your friendly Center for Disease Control and Prevention has a whole section on their website devoted to zombie preparedness. Read it, memorize it, because you just never know.
Your turn! What are your thoughts on Lazarus Syndrome? Is the zombie apocalypse coming? What is your zombie preparedness plan?
Blurb:
Leigh Baxton is terrified her mom will come back from the dead — just like the prom queen did.
While the town goes beehive over the news, Leigh bikes to the local cemetery and buries some of her mom's things in her grave to keep her there. When the hot and mysterious caretaker warns her not to give gifts to the dead, Leigh cranks up her punk music and keeps digging.
She should have listened.
Two dead sorceresses evicted the prom queen from her grave to bury someone who offered certain gifts. Bury them alive, that is, then resurrect them to create a trio of undead powerful enough to free the darkest sorceress ever from her prison inside the earth.
With help from the caretaker and the dead prom queen, Leigh must find out what's so special about the gifts she gave, and why the sorceresses are stalking her and her little sister. If she doesn't, she'll either lose another loved one or have to give the ultimate gift to the dead – herself.
Bio: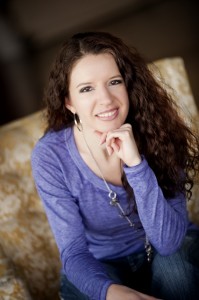 Lindsey R. Loucks works as a school librarian in rural Kansas. When she's not discussing books with anyone who will listen, she's dreaming up her own stories. Eventually her brain gives out, and she'll play hide and seek with her cat, put herself in a chocolate induced coma, or watch scary movies alone in the dark to reenergize.
She's been with her significant other for almost two decades.
Links:
Buy The Grave Winner on Amazon: http://www.amazon.com/gp/product/B00CRLM062/ref=s9_simh_gw_p351_d0_i1?pf_rd_m=ATVPDKIKX0DER&pf_rd_s=center-2&pf_rd_r=0PJ76EDY9V530SAJ4BZE&pf_rd_t=101&pf_rd_p=1389517282&pf_rd_i=507846
Buy The Grave Winner at Barnes & Noble:
http://www.barnesandnoble.com/w/the-grave-winner-lindsey-r-loucks/1115324294?ean=9781939173270
Add The Grave Winner to Goodreads:
http://www.goodreads.com/book/show/14741901-the-grave-winner
Watch the book trailer on Youtube: http://www.youtube.com/watch?v=1NVwGEaLvcY
Check out Lindsey's website: http://www.lindseyrloucks.com
Follow Lindsey on Facebook: http://www.facebook.com/LindseyRLoucks
Follow Lindsey on Twitter: http://www.twitter.com/LindseyRLoucks