So You Think You Know About Mermaids…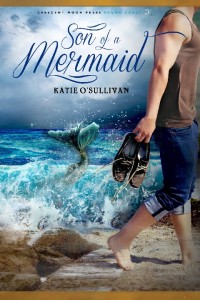 Thanks for letting me visit your blog today, Kary! I'm so excited about my new novel, Son of a Mermaid, which was released this week from Crescent Moon Press!
I'm also very excited about our Big Twitter Party next Tuesday (5/21) that you and I are hosting along with Lynn Rush, Lindsey Loucks and Maer Wilson! Should be an awesome evening of Twitter Madness! Look for us with the hashtag #MAGICKED!
So. You might ask, "Why mermaids?" With all the current YA-hysteria over vampires and zombies and angels and demons… why mermaids? And while you are asking this, most of you are picturing the Disney version of Ariel in your mind. Sweet, innocent, cartoon-ishly benign. Go ahead, admit it. She is the most famous mermaid of our times, after all.
But mermaids haven't always been so one-dimensional.
Throughout history, there have been tales of mermaids. Anywhere you have seafaring people, you have mermaid legends. This is true all the way back to the Stone Age. Seriously. There are cave paintings of mermaids. And not the pretty, helpful kind of mermaid.
Over the centuries, mermaids have been associated with shipwrecks, drownings, storms and floods. Think of the Sirens of Greek mythology, luring sailors to their deaths on the rocky shores.
In a popular Greek legend, the sister of Alexander the Great is turned into a mermaid. She lives in the Aegean Sea and when she encounters a ship she asks its sailors only one question: "Is King Alexander alive?" The proper answer is yes, saying "He lives and reigns and conquers the world." Placated, the mermaid calms the waters and wishes the ship farewell. Any other answer spurs her into a rage where she summons a storm, dooming the ship and its sailors.
There are also tales of beautiful mermaids falling in love with humans and choosing to live on shore with their tails transformed into human legs. The most enduring of these tales is Hans Christian Anderson's The Little Mermaid, written in 1836. And even in that story, there is a sea witch, and the mermaid's older sisters try to get the girl to kill the prince when he chooses to marry another. (The original story was a little more Grimm than Disney.)
Christopher Columbus famously reported sighting mermaids in the Caribbean, saying they weren't as beautiful as legend proclaimed. Johnny Depp befriended Caribbean mermaids as Jack Sparrow, in the movie Pirates of the Caribbean:On Stranger Tides. Remember how scary those mermaids could look? And even in the Peter Pan movies and books, the mermaids aren't always benign – they can be jealous, petty, selfish and downright mean.
We accept that there are all sorts of vampires in literature – from the sparkly kind to the more grim, evil versions. Why is it we think all mermaids should be sugary sweet?
My kids and I have always told stories about the mermaids that live off our shores, in Nantucket Sound and beyond. When my daughter was young, she and her friends would role-play as mermaids in the swimming pool, and there would always be drama and bad guys. Just as people come in all shades of good and evil, so should merfolk. It makes life under the sea that much more intriguing!
What about you? Do you still picture Ariel when you think of mermaids? What's your favorite mermaid legend?
Leave a comment below and be sure to enter the official Rafflecopter giveaway. You could win an ecopy of Son of a Mermaid, or one of the other cool prizes!
Thank you, Kary, for inviting me onto your blog today to discuss mermaid lore and celebrate my new novel making its own splash in the world!
Shea MacNamara's life just got complicated.
After a freak tornado devastates his Oklahoma farm, the fifteen-year-old orphan moves to Cape Cod to live with a grandmother he's never met. Struggling to make sense of his new surroundings, he meets a girl along the shore who changes his life forever.
Kae belongs to an undersea world hidden from drylanders. The daughter of royal servants, she knows the planned marriage of her Princess to the foreign King should put an end to the war between the clans. Two things stand in the way of lasting peace: an ambitious Regent and rumors of a half-human child who will save the oceans.
Sparks fly when she meets Shea, but could the cute drylander really be the Son of a Mermaid?
About the Author:
Katie O'Sullivan lives with her family and big dogs next to the ocean on Cape Cod, drinking way too much coffee and inventing new excuses not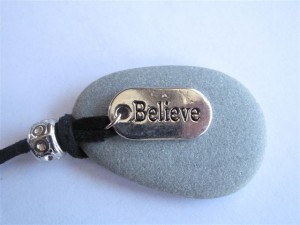 to dust. She writes YA and romantic suspense novels, and works as an editor making other people's words sparkle. For the last four years, she's been the Editor of CapeWomenOnline.com magazine and writes a column entitled "The Write Way."
She hopes her debut YA novel, SON OF A MERMAID, will make a big splash this summer, engaging young readers with a Cape Cod tale of a boy who discovers both his roots and his destiny far below the waters of Nantucket Sound.
Find Katie online:
Follow her Blog – http://katieosullivan.blogspot.com
Like her on Facebook – http://www.facebook.com/AuthorKatieOSullivan
Find her on Twitter – https://twitter.com/OkatieO
Check out her website at http://www.katie-osullivan.com
Add Son of a Mermaid on Goodreads: http://www.goodreads.com/book/show/17184560-son-of-a-mermaid