Welcome the lovely and talented Rebecca Royce!
Rebecca will be awarding a $50 Amazon GC to one randomly drawn commenter during the tour and a digital copy of Initiation: The Warrior Book 1 to one randomly drawn commenter during the tour.  One randomly drawn host will win a $50 Amazon GC.
The more you comment the more chances for you to win – you can follow the blog  and Rebecca Here:
http://www.goddessfishpromotions.blogspot.com/2012/05/virtual-book-tour-subversive-warrior.html
Rebecca – thank you for being here.
Can you tell us about your story and how you came up with the idea?
Well, this is the third book in the series.  I never really have any idea where my ideas come from. I know that's a frustrating answer but it's the truth.  For this book, as it progresses a series, it is driven by both plot and character development.
Looking back over all of the intimate moments you've created between characters, which scene would you most like to experience for yourself?  What makes it so alluring?
I think Rachel and Jason in the snow in the first book in the series was very romantic.  This series is Young Adult so all of the romance is just that—romance.  Some of my older books have different types of scenes but in this case it really is about the snow.
If a reader is unfamiliar with your work, which of your books would you suggest he or she read first?  Why?
For Young Adult, definitely Initiation. It starts the series.
Which genres do you write in and why?
Adult Paranormal Romance and Young Adult Urban Fantasy.  With an occasional jaunt into Science Fiction and Fantasy.
What are you currently working on?
The next Rachel Clancy book
Do you have any writing quirks?
I open up a document, save it, double space it, and write until I get to 13 pages. That's how I determine that a chapter is done, 13 pages.
What gets you into the mood to write?
I'm always in the mood.
Favorite snack or drink while you write?
Wheat Thins
Any words of advice to aspiring authors?
If you want this to be your job, treat it like your job. Write every day.
What are you currently reading?
I just finished Maya Banks latest KGI novel.  Loved it.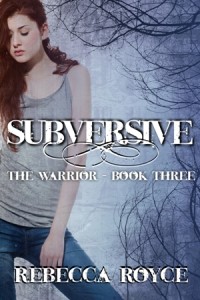 And finally, is there anything you would like to share?
Thank you so much for reading my stories.
BLURB:
Rachel Clancy has been through a lot. She's been sent to fight vampires, lost two boyfriends—one to a vampire and one because of his daddy issues—and now she is trying to lead a secret revolution that could change Genesis, her home, forever. Her confidence is shot, her hands are shaking, and she hasn't felt a real emotion, except for anger, in a long time.
But Rachel should never be counted out. She sees things others can't, even if her ideas are considered downright traitorous. There is an important life for Rachel to lead in the world, even if its filed with vampires and werewolves instead of romance and flowers. Rachel has always had to fight, she's good at it, and the evil that has stalked her hasn't forgotten her name.
As a teenager, Rebecca Royce would hide in her room to read her favorite romance novels when she was supposed to be doing her homework. She hopes, these days, that her parents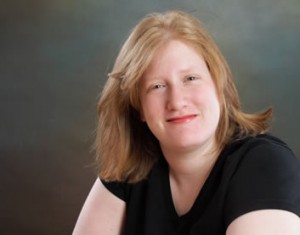 think it was well worth it.
Rebecca is the mother of three adorable boys and is fortunate to be married to her best friend. They live in northern New Jersey and try not to freeze too badly during the winter months.
She's in love with science fiction, fantasy, and the paranormal and tries to use all of these elements in her writing. She's been told she's a little bloodthirsty so she hopes that when you read her work you'll enjoy the action packed ride that always ends in romance. Rebecca loves to write series because she loves to see characters develop over time and it always makes her happy to see her favorite characters make guest appearances in other books.
In Rebecca Royce's world anything is possible, anything can happen, and you should suspect that it will.