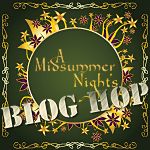 Welcome Hoppers from The Midsummer Night and

and Sexy Summer Solstice Blog Hops
We are all about sharing here, so please feel free to hop along both paths for other stories, posts and prizes. I am giving away a $10 Amazon gift card. All you have to do is leave a comment with your email.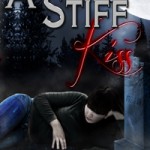 Today I have a special treat for you — actually more than one. I have Avant, my medieval warrior king and hero from my first novel. And he will be interviewing Landon and Xylia from Avery Olive's novel – A Stiff Kiss.
So sit back with your cuppa and enjoy this fun interaction between some very different characters.
Avant stretches in the seat of the straight-backed chair and rests his forearm across the café table. Across from him sits the lovely Xylia and her true love, Landon. He shifts his gaze from on to the other, then says, "I have familiarized myself with your story and while there are a few items I care to address and questions for which I require answers, I will say I enjoyed the tale and wish you much happiness in future endeavours."
He studies Xylia intently. "A lovely ensemble you are wearing today. Can you tell me how your dress now reflects your life as opposed to how you formerly adorned yourself?"
Xylia looks down at her clothes. It truly hasn't changed much. "I have a whole closet of black. It seems like a waste to get rid of it all. So I tend to wear black but now, since I've found love and understanding I like to add in a few pops of colour here and there." She motioned to her shirt with a bright heart and fluttering hummingbird.
He flashes on of his signature smiles. "I can see the color. You are a lovely young woman in whatever you wear." He turned his attention on the young man, who looked more than irked at the attention to his girl. Avant supressed a chuckle and schooled his face in impassivity. "Landon, you had an interesting experience in the first part of your story. You passed from this life, did you not? Can you explain what happened and how it felt?"
Landon looked to Xylia for help. It was an intimate question he still hadn't even really shared with Xylia. "I did, die. But, I'm sorry. I can't tell you much. It didn't feel like anything, at first. And then when I woke up in The White Room, the only feeling I could muster was fear. I knew something was wrong. I just didn't seem to have the brain capacity to really understand what was happening. I'm not sure I'll ever really know what happened. Whether it was Xylia's kiss that brought me back or something else. I was giving a second chance, and that's all the matters."
"I'm fascinated with this gift you were given to see the other side and would be interested to know how that experience changed you."
Landon sighs. "I don't think it was a gift at all. There are things that no one should have to endure, to feel, to understand, and The White Room, the sort of purgatory of the other side is definitely one of them. I came back from that, but I know others haven't been so lucky."
Avant narrows his eyes. "Young Master Landon, never think that. All things work toward the Light and in its designs. You were given an experience. Would you have found love or the same purposeyou're your life without it?" Based on the boy's face the answer was a resounding no. Letting the lad stew in his thoughts, Avant turns his attentions to Xylia. "Can you explain your fascination with death?"
"I didn't realize it was a full on fascination, at first, I just thought I was different. I needed to know things and being as close to death seemed like the best fit for me since I never felt I belonged anywhere else."
Avant nods. "You both appear loving and responsible young adults, a credit to those who love you and a blessing." Determining to lighten the mood and stir trouble, Avant grins. "How has your newly formed romantic affiliation been working?"
A blush consume Xylia's face. For a moment she looks into Landon's eyes, becoming just as consumed within them as she always was. "Things have been great. Together we can do anything. I'm sure there will be more in-store for in the future, and as long as Landon and I figure it out together everything will turn out."
Landon grins. "I'm still waiting to get to third base, or maybe a homerun. But Xylia is right. I thought my life ended when I came back and wasn't sure if I could go forward, but in truth, it had only just begun. With Xylia, I know there will be ups and downs, our relationship won't be perfect but we owe it to ourselves to stay strong and love each other."
Thank you all for hopping with us. Avery and I hope you enjoyed meeting our characters.
You may find A Stiff Kiss at any of these online locations.
Amazon: http://www.amazon.com/Stiff-Kiss-Avery-Olive/dp/193725433X/
Barnes & Noble: http://www.barnesandnoble.com/w/stiff-kiss-avery-olive/1108801919?ean=9781937254339&itm=1&usri=a+stiff+kiss
The Book Depository: http://www.bookdepository.com/Stiff-Kiss-Avery-Olive/9781937254339
KOBO: http://www.kobobooks.com/ebook/A-Stiff-Kiss/book-EVkI1tu1i0aIblX9rTpFgQ/page1.html?s=rV2OQX8vnUy_80fF6iZxGQ&r=1
Leave a comment and let me know how you enjoyed the interview.
You can find Avant's interview on Avery's blog by clicking HERE.
For The Sexy Summer Soltice Hop — You may hop HERE.
To continue on The Midsummer Nights Hop — You may hop HERE.
The Other Interviews!
---
Gregor Caine + Circe
(Christine Ashworth & Claire Gillian)
Sydney + Poseidon
(Cindy Young-Turner & Sasha Summers)
Caleb + Arland and Kate
(Kinley Baker & Krystal Wade)
Leigh Baxton + Micah Fuller
(Lindsay Loucks & Diane Hayes)
Shayla Dormyr + Kara Magari
(Raven Bower & S.M. Boyce)
Kellyn O'Brien + Julianna
(Louann Carroll & Siobhan Muir)
Ivory + Sara Wiley
(Rebecca Hamilton & Sandra Bunino)
Xylia and Landon + Avant
(Avery Olive & Kary Rader)
Asar + Matty Ducayn
(Jean Murray & Wendy Russo)